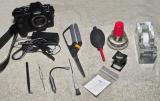 What we use to clean the sensor in an SD9 or SD10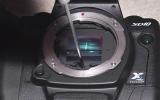 Remove the screw at the bottom of the dust protector.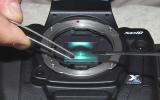 Carefully lift out the screw using the screwdriver and tweezers.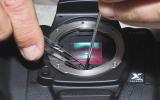 Note the position of the top edge of the dust cover,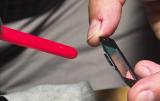 Blow dust off dust protector and set aside;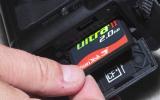 Remove the CF card.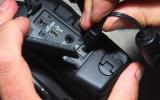 Attach the AC power cord to the camera and plug it into the wall.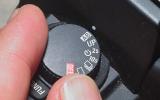 Set the camera's left dial to AB.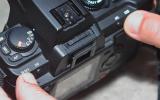 Hold the RES and +/- buttons.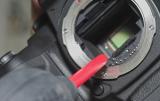 Blow out any obvious dust from the mirror chamber.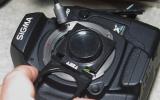 Using the lamp and magnifying glass,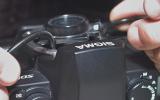 Do not touch the sensor surface with the lamp.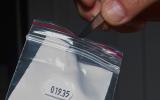 Remove the white cloth from its plastic holder.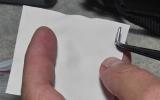 Dry: To make a dry cleaner,

Dry: Cut off a strip wide enough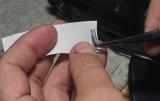 Dry: Pinch the cloth between the right-angle tweezers.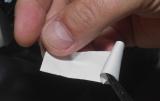 Dry: Wrap the cloth around the end of the tweezers.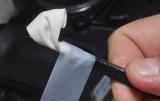 Dry: Tape the end of the cloth around the tweezers to hold it in place.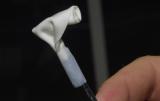 Dry: This is the finished dry cloth.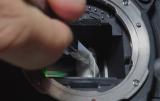 Dry: Gently wipe the dry cleaner back and forth across the sensor.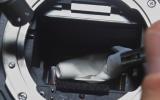 Dry: You can also go top to bottom.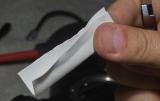 Wet: To make a wet cleaner, fold the white cloth in half.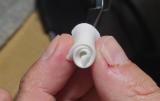 Wet: Pinch one end of the cloth between the straight tweezers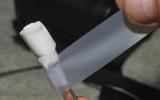 Wet: Tape the top of the cloth around the tweezers to hold it in place.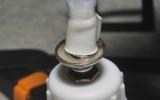 Wet: Dip the wet cleaner into the alcohol.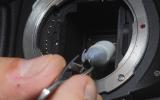 Wet: Pass the cleaner over the sensor.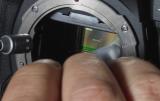 Wet: Check that the sensor has dried.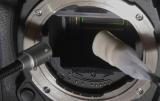 Wet: Use the lamp to see better.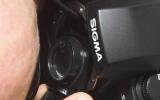 Check your work with the magnifying glass and lamp.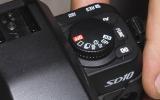 Turn the camera dial to OFF.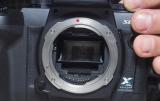 The shutter is now closed and the mirror dropped.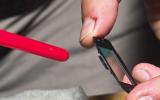 Blow dust off dust protector again.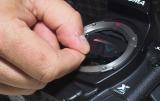 Hold the dust cover near the screw hole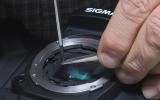 Using the tweezers and screw driver,