Search the PBase Photo Database for Photos
Result Page:
1 of 1
artistic gymnastics Galleries Search Results 1 to 9 of 9

Artistic Gymnastics Gallery
by eaglecheung

World Championships Artistic Gymnastics 2013 - Oct. 6th, Antwerp, Belgium.
by alvarock

Arirang - Grand Mass Gymnastics and Artistic performance
by Jan Erik Johnsen

13th Annual Womens Artistic Gymnastics Invitational
by go2photography

Callahan's 8th Birthday at the Academy for Artistic Gymnastics 1.14.2012
by www.bosworth.biz

Gymnastics Elites Extravaganza (體操精英大匯演) (Jul 13, 2007)
by Eddie Ling

Arirang- North Korea
by Omar Gharzeddine

2009 0720 Gymnastic Gala @ Citiplaza
by Y J C Yip

contact / a propos de nous / about us
by Daniel Palhegyi
artistic gymnastics Pictures Search Results 1 to 1 of 1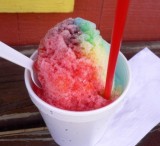 52 Years Memories: August '12
Result Page:
1 of 1
All images are copyrighted.
Please contact the photographer before using an image for any reason.
Find contact info on the photographer's profile page.