Message from Paolo Flores

Thanks for your visit! I have been photographing the world around me ever since my father gave me a Kodak Brownie-E 620 box camera many years ago (https://pbase.com/image/69752441 ). Here you will find some of these photos. Feel free to browse through them. Any comments or feedback will be much appreciated. If you want to use any of these photos please ask.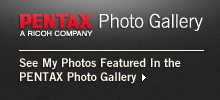 Grazie per la visita. Da quando mio padre mi regalò una Kodak Brownie-E 620 (https://pbase.com/image/69752441 ) ho sempre avuto con me una macchina fotografica per fotografare il mondo circostante. In questo spazio raccolgo alcune di queste foto. Spero ci troviate qualcosa di interesse. Qualsiasi commento sarà molto apprezzato. Se volete usare queste foto per qualsiasi motivo, lasciatemi un messaggio.