Message from chasp

My interest in photography started in my early years. My dad gave me an old Italian 35mm bellows camera which I had for many years. In my teens and twenties, I stepped up to SLR's, using a set of Mamiya bodies and an assortment of lenses. I also taught basic darkroom technique to a boys club group. Marriage, kids, and the expenses they bring caused me to put photography aside as a hobby for many years, but an unexpected trip to Hawaii with with a professional broadcast video group introduced me to the world of digital. After that, I started "investing" in Canon, and am still trying to grow my talent. It's great to get back into a hobby you love after so many years, and the members of this community inspire me every day.

If you would like to purchase prints of any of these pictures, please visit www.frankimage.com/. If the image you want is not located on that site, leave me a message and I will upload it for you.
Chas

PS. I'm the one holding the wall up on the top right hand side of the profile image above.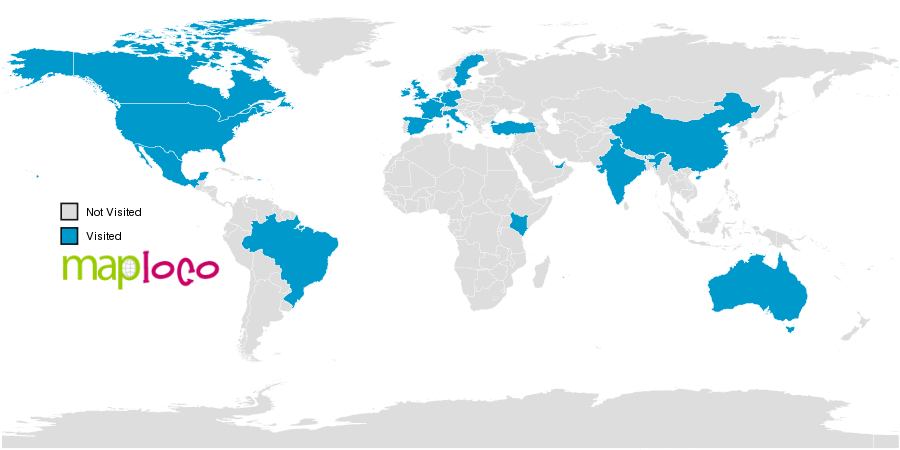 Create Your Own Visited Countries Map