Where do I put my personal url?

The directions below describe where to post your personal url.

From your profile page, click the "edit your account settings" link.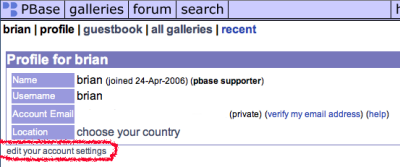 Here you can specify a personal URL. Your personal URL can be seen by anybody looking at your profile page.






After making changes click the update button found towards the bottom of the page.